Premier's client portal is like a virtual customer service agent, ready to serve our clients any time, day or night.
Our customers can log in, request a quote, place orders, check on the status of shipments, review invoice history, and use a variety of analytical tools, like reviewing year-to-year sales. They can log into the portal via their computer and mobile phone, meaning 24/7 access wherever they are—work, home, or on the road.
"You can do almost anything you want on our portal, at your convenience," said Drew Duvall, Director of Business Intelligence for Premier. "Everything's curated to each individual customer and geared toward saving them time and money."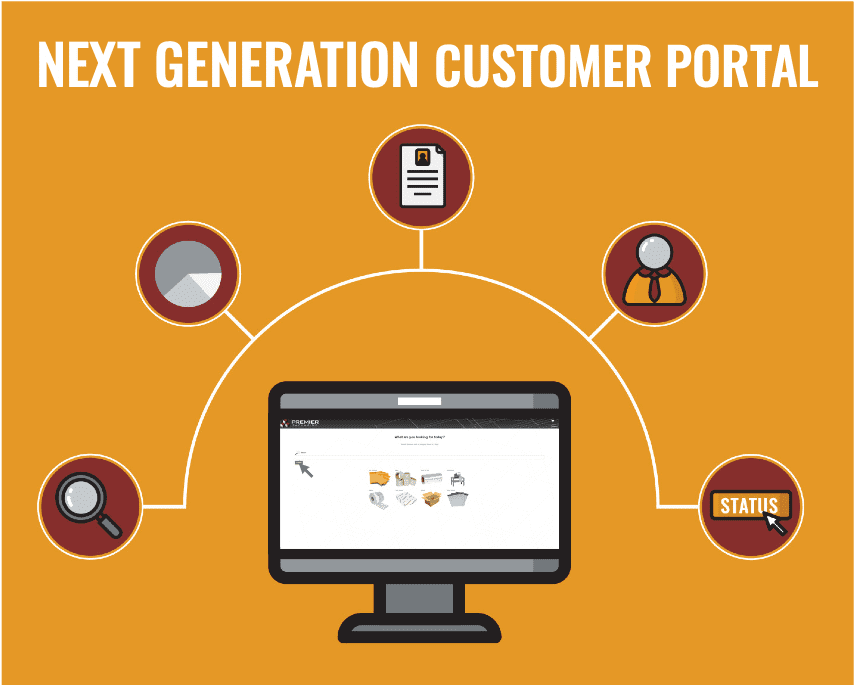 More than 200 Premier customers currently use the portal, which was years in the making.
Want to reorder the same amount of packing tape you did in February? Go to your order history, select the February order, and press the reorder button. Done.
Need to check the payment status of an invoice? All your invoices are there on the portal, and you can easily download any or all of them to your own computer if needed.
Let's say you have ordered corrugated boxes and packing tape from Premier in the past. Those products will automatically show up on your products page. If you want to add poly mailers to the mix, you can request a quote by filling out a form. Poly mailers will now show up on your products page.
The portal is set up so customers can do as much as they like on their own. But for those times when they would like to talk to a Premier representative, the portal has a chat function for technical and product questions as well as contact information for the sales rep serving the customer.
Behind the scenes, we're continuing to improve our client portal by making it easier to use and adding more functions. Several new functions should be in place by fourth quarter this year or first quarter next year.
Customers will be able to schedule orders to happen automatically, release portions of an order at a time, even track the progress of the truck delivering their shipment. More automation on the back end will streamline the onboarding process for new customers.
"Our client portal will always evolve to keep up with the times and better serve our customers," said Drew.