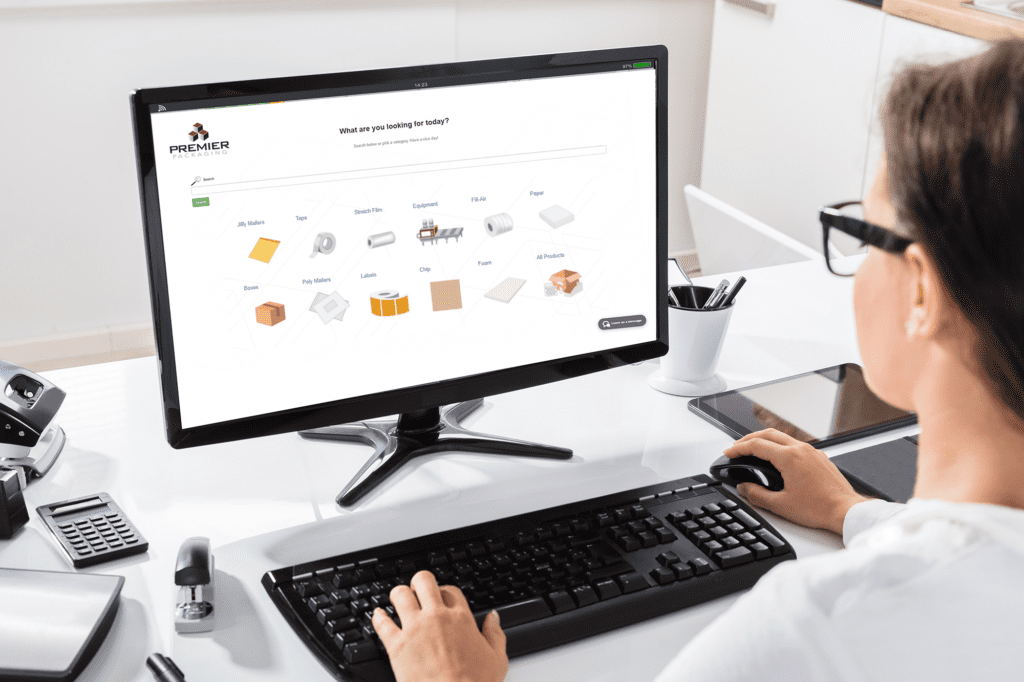 What You Need. At Your Fingertips.
You have enough on your plate as is – why make reordering your product harder than it needs to be? With our complimentary, built just-for-you customer portal, ordering what you need, when you need it, becomes a breeze. Ask us how to get your portal started today!
Online ordering is easy with Premier as each customer portal is built specifically for you. This portal helps eliminate the labor that comes with one-time orders as well as creating less error for order entry. Our software development team works to ensure this portal meets every need you have and includes any and all products pertinent to your business.
Love the idea of your own customer portal but want a more automated option? We do that too! Contact us today and we can set you up with one of our development experts to get the process started.
VMI/Inventory Management – Premier handles taking all orders for you as well as keeping track of your inventory levels
EDI Solutions – Connect to multiple platforms including Ariba, Coupa, Traditional EDI, Web Services, and many others.
IT'S TIME TO BRING THE PIECES TOGETHER
Whether you're a current customer ready to get your portal started, or want to know more - contact us now!