Say Goodbye to Manual Folding.
Struggling to keep your line stocked with erected cartons? The addition of a case erector or tray former to your operation can provide immense benefits. These benefits include labor savings, increased production speeds, material reduction, and better customer experience. What better time than now to invest in such a powerhouse machine.
Semi-Automatic. Fully Automatic.
Case erectors come in semi-automatic and fully automatic variations. Utilizing just one operator, these machines can produce anywhere from 10-40 cartons per minute. Your production line is continuously supplied with erected cartons. The newest robotic case erecting systems can even erect multiple sizes of cartons on demand, feeding your operation with the best fit carton for an order. We also offer tray formers which automatically fold and erect die-cut trays and tuck top-style cartons.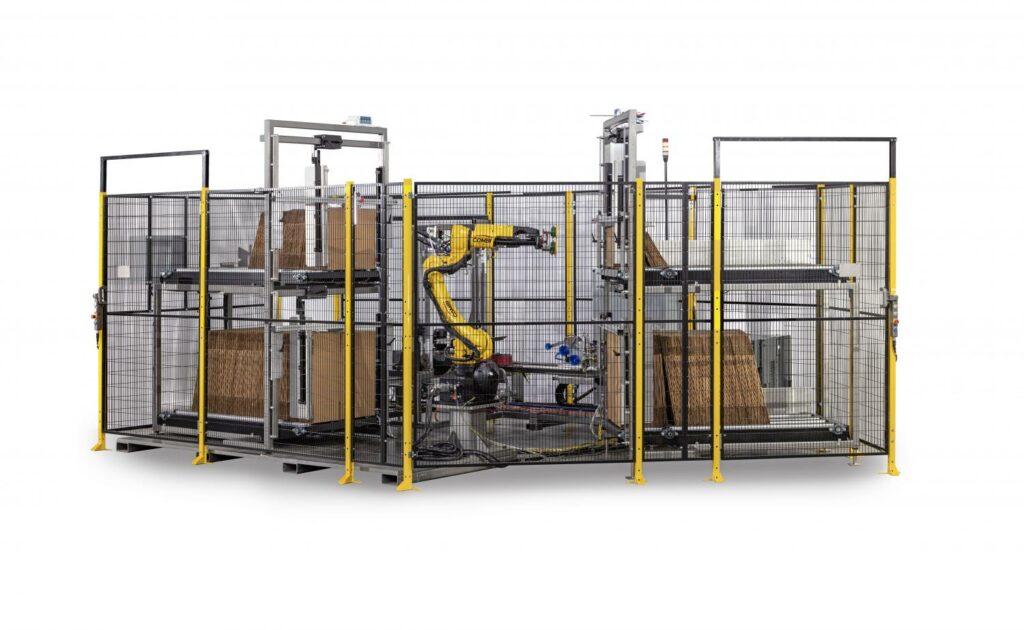 IT'S TIME TO BRING THE PIECES TOGETHER
Are you ready to reduce your labor costs and production time? Reach out today and let's figure out the best plan forward!